The Jemi Project hosts numerous rare earth element (REE) occurrences in the form of dikes and dikelets containing potentially economic concentrations of the high value magnetic REEs including neodymium (Nd), praseodymium (Pr), dysprosium (Dy) and terbium (Tb) with associated tantalum (Ta), niobium (Nb), and zirconium (Zr).  Jemi sits within the North American Alkaline Igneous Belt, an under explored north-south trend over 3000km long of alkaline igneous rocks and carbonatites that are host to numerous REE, gold and other critical element deposits, including Round Top Mountain, Mountain Pass, and Bokan Mountain.
The REE mineralization discovered to date at Jemi exhibits characteristics and mineralogy consistent with peralkaline intrusion related deposits, which represent an important potentially economic style for the highest value HREE.  Deposits of this type are being explored and prepared for development in Australia, Europe and North America.  
At present, ionic clay deposits in southern China and Myanmar are the primary source of the world's HREE, however the limited resource size, high environmental legacy of such deposits and increasing export restriction, is driving the discovery and development other more sustainable sources of HREE.  
Exploration at Jemi is currently at an early stage, with less than 5% of the Project having been evaluated for HREE. A site visit is currently being planned and is expected to occur within the coming weeks to lay next steps for exploration.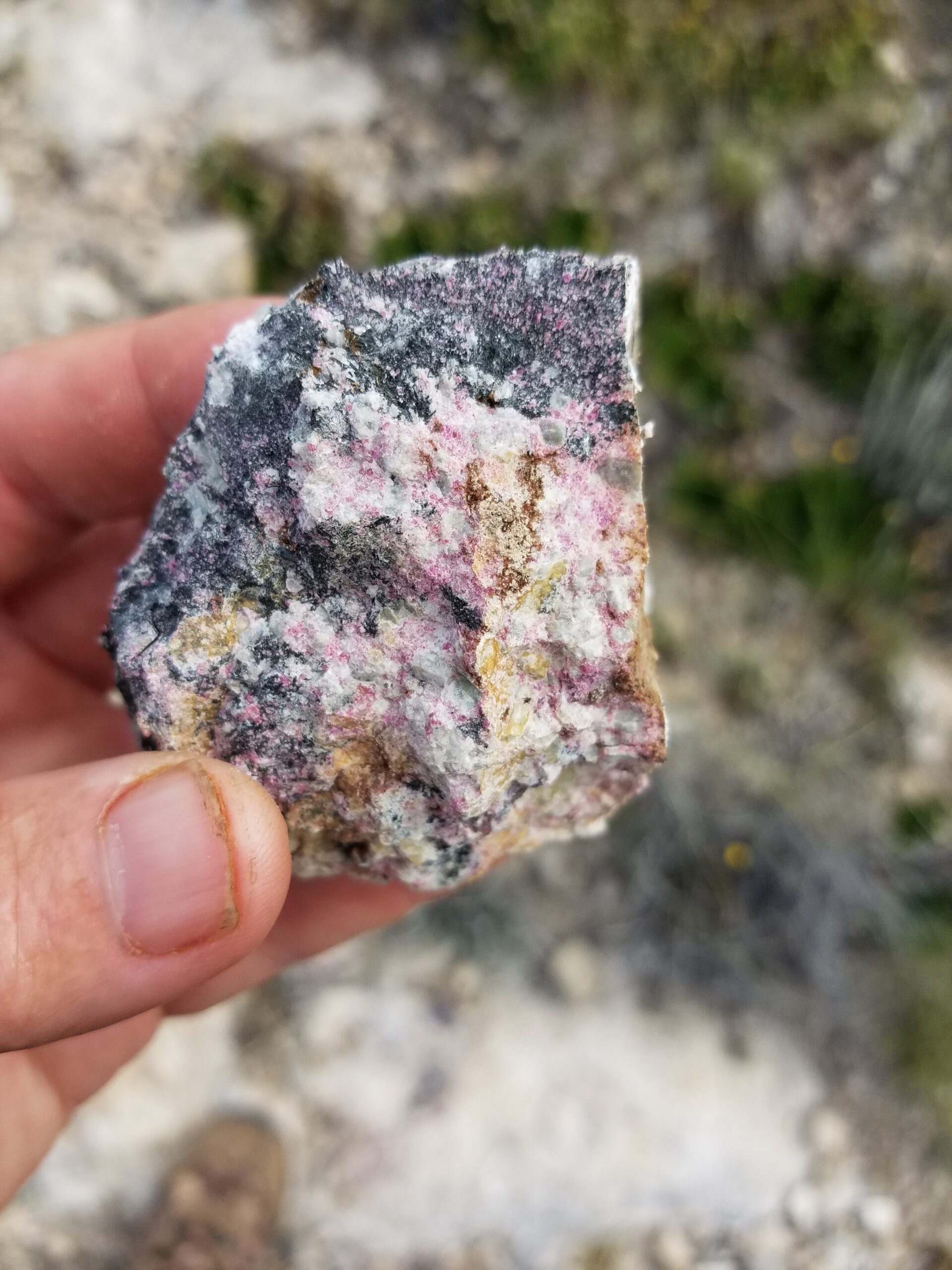 The 3,560-hectare road accessible JEMI Heavy Rare Earth Element (HREE) Project is located in northern Coahuila State, Mexico approximately 40km south of the Texas border.
The geology of the project area consists of an igneous intrusion complex forming an ellipsoidal core, ranging felsic to mafic in nature. Dykes at the margin are alkaline with nepheline syenite locally and are elevated in REE. The igneous bodies intruded into host sedimentary Cretaceous limestone and shales during the Laramide Orogeny and is either subduction or rift related. Skarn, carbonate replacement, and fluorite occurrences/deposits are common in the region and surrounding the project area.
View a talk on peralkaline magmas and critical metal resources by Anouk Borst, KU Leuven & Royal Museum for Central Africa, Belgium
The HREEs at JEMI are hosted in the mineral eudialyte as dykes, dyklets, veins, and disseminations extending outward into the host carbonate rocks from the intrusion core.
Mineralized zones and dikes are several hundred meters in strike length, and range from a few to as much as 10 meters in width.
Rock chip samples have concentrations of Terbium and Dysprosium of up to 32 and 212 ppm, respectively. Other high value REEs including praseodymium, neodymium, and gadolinium, are as high as 100, 412, and 122 ppm, respectively.
Rock chip samples contain between 22 and 50% HREE oxide, as a proportion of total REE oxide (TREO). 
The first samples collected at the Property were taken during a reconnaissance program in 2012 by an unrelated exploration group. The focus of that program was exploration of base metal skarn and CRD prospects. At that time, pink eudialyte samples from the Veladora concessions, mistaken as rhodonite in the field, were sampled and assayed. Subsequent rock chip samples were collected in 2014 by Revi Minerals and in 2017 by Dan Harmening. In 2020 the site was the focus of a thesis entitled: Alkaline magmatism in the Sierra La Vasca: geochemical and petrogenetic evidence by Edgar Alan Martínez Salinas, Autonomous University of Coahuila. His key findings were:
Rocks are agpaitic in nature, and the REE patterns resemble other peralkaline deposits such as Ilimaussaq and Norra Karr.
Jemi has spatial and tectonomagmatic similarities to La Cueva and Round Top.
Further exploration based on lithological, geochemical, and structural parameters is required.
In September, 2021, Monumental entered into an option agreement with Discovery Silver Corp.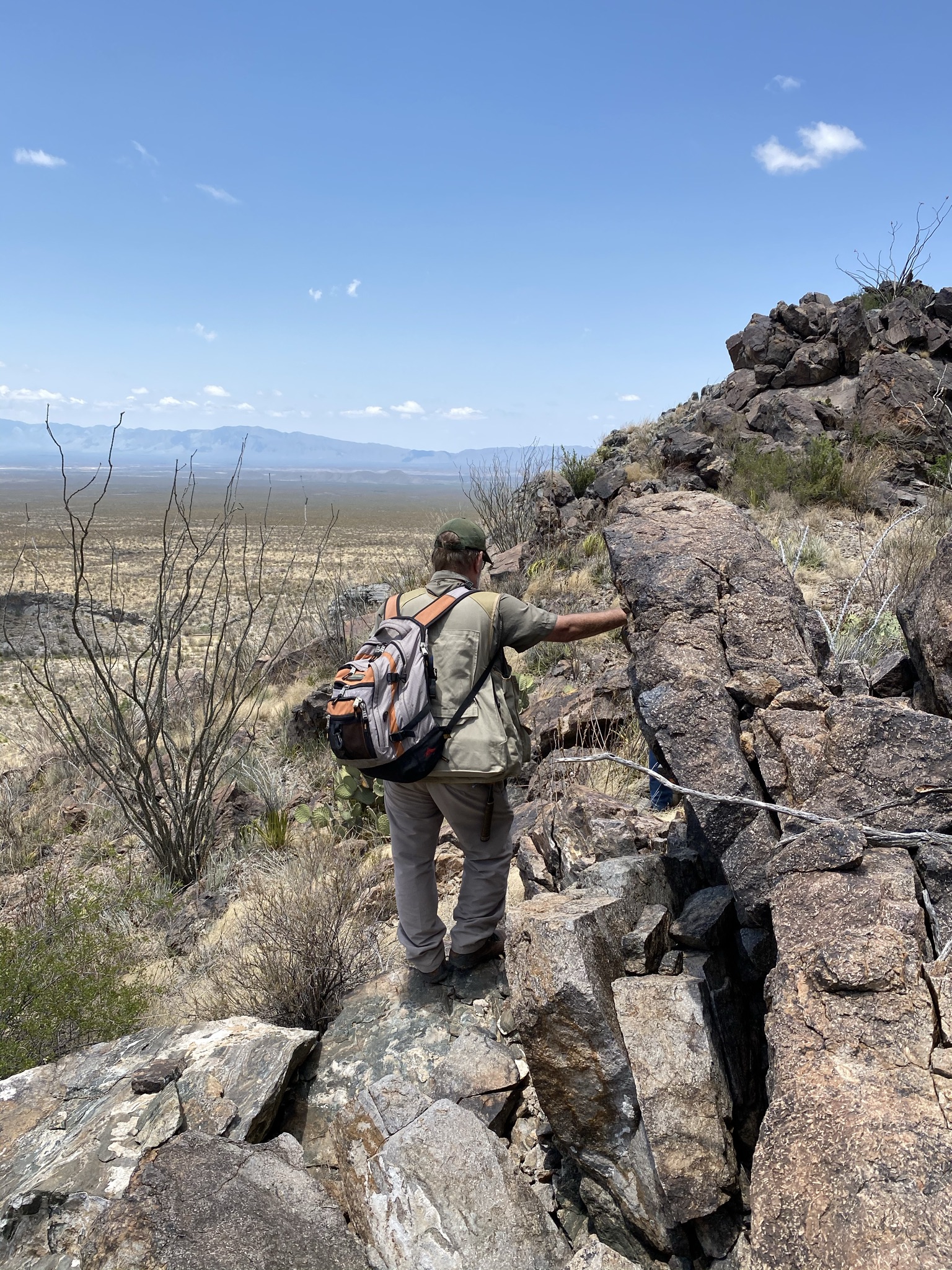 Exploration at Jemi is currently at an early stage, with less than 5% of the Project having been evaluated for HREE. There is 15 km of underexplored HREE-prospective strike length along the margin of Sierra La Vasca intrusive complex. A site visit is currently being planned and is expected to occur in early Q1 2022 to lay next steps for exploration.
Proposed exploration and discovery methods include:
Airborne radiometric surveys: Represent an attractive low-cost HREE targeting method.
Geology: Mapping and structure interpretation of the intrusive complex and mineralized dykes.
Surficial geochemical sampling in surrounding pediment: Several areas are undercover and might be hiding significant REE-enriched dykes.